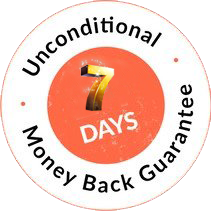 We guarantee 100% satisfaction with our help & support service. However, if our plugin still doesn't meet your needs, we'll happily refund 100% of your money within 07 days of your purchase. 
No questions will be asked. 
*Please note that, we do not refund if the product has 
been purchased on discount.