OpenAI features for ChatBot
It is an awesome time to be alive! OpenAI and ChatGPT is the beginning of the AI era.
We are excited to add OpenAI features to our ChatBot. We are working on many new features. But you can take advantage of the following OpenAI related features already.
Have OpenAI Answer Generic Questions
As soon as you add the OpenAI API key to the ChatBot OpenAI settings, it can answer all types of generic questions. Questions like "what is the capital city of Japan" or "What is a blackhole?" All the OpenAI models are available to choose from: GPT4, GPT3 Turbo, text-davinci-003(used by ChatGPT), text-curie-001, text-babbage-001, text-ada-001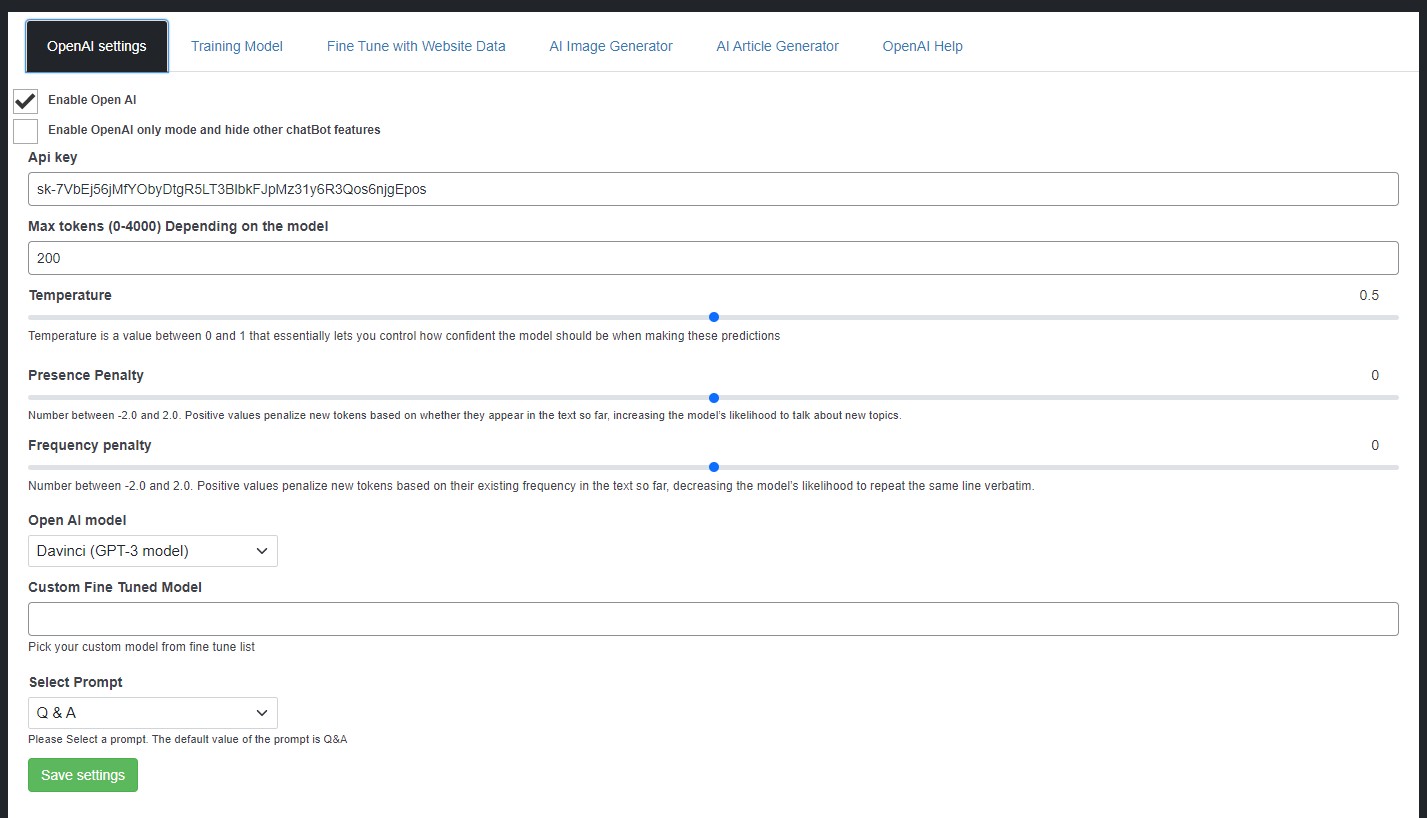 Fine Tune OpenAI with Custom Dataset
You can format your custom Dataset as a .jsonl file. Then upload and train (Fine tune) your chosen OpenAI model. Once trained OpenAI will use your custom dataset to answer natural language questions. It will also use its generic model to answer questions not included in your dataset.
** This feature is available only with WPBot pro Professional and Master Licenses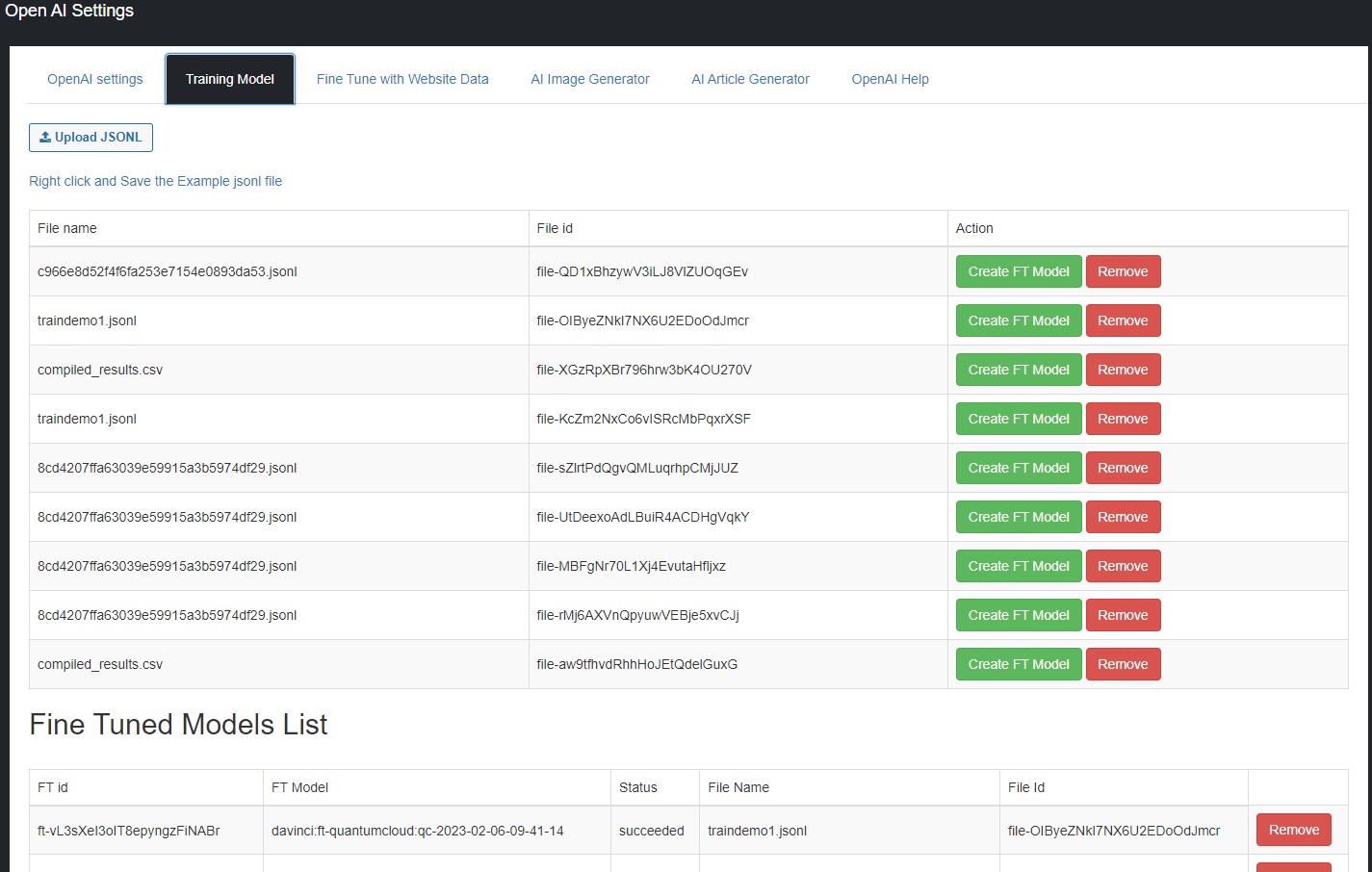 Fine Tune OpenAI with Website Data
You can train the OpenAI API with your WordPress Pages, Posts and Custom Post type content! After generating the dataset with your website data you can download it to make further adjustments or troubleshooting or send the dataset directly to OpenAI for fine tuning.

**

This feature is available only with WPBot pro

Professional

and

Master

Licenses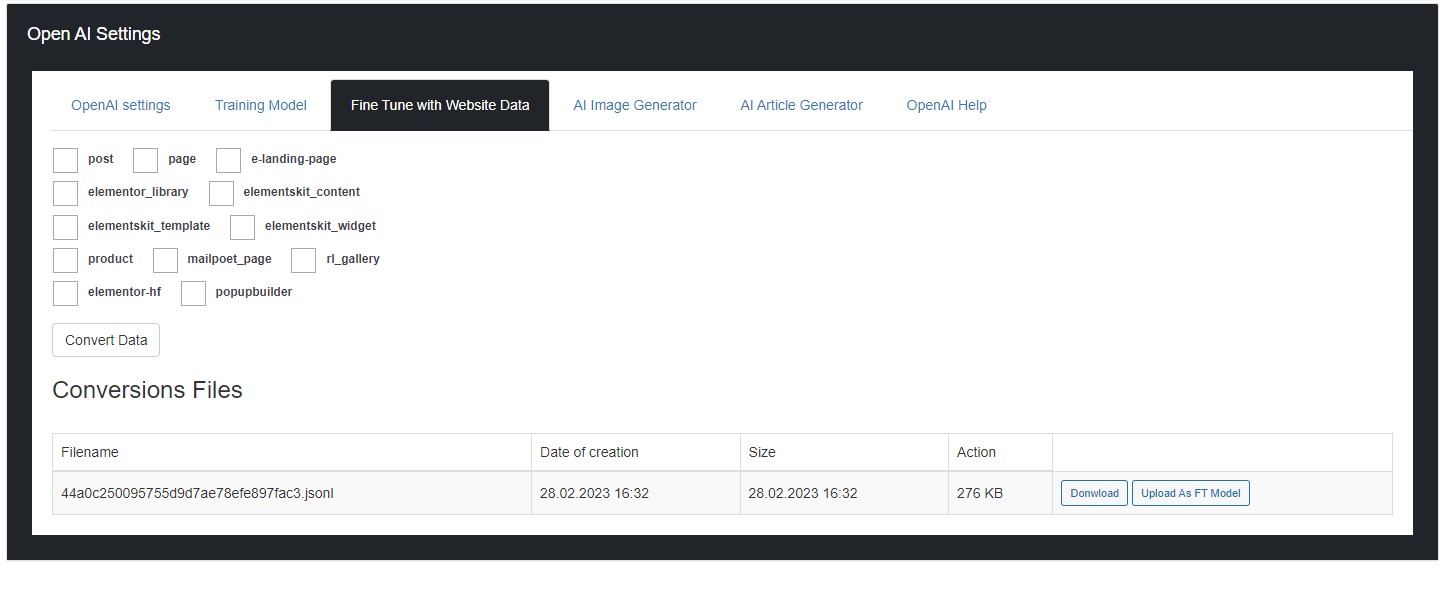 AI Image Generator
Create royalty free AI generated images just by writing what kind of images you want. Select the image you like and download it directly to your WordPress media library. You can select from a wide variety of options to fine tune your image style, lighting, color, size etc.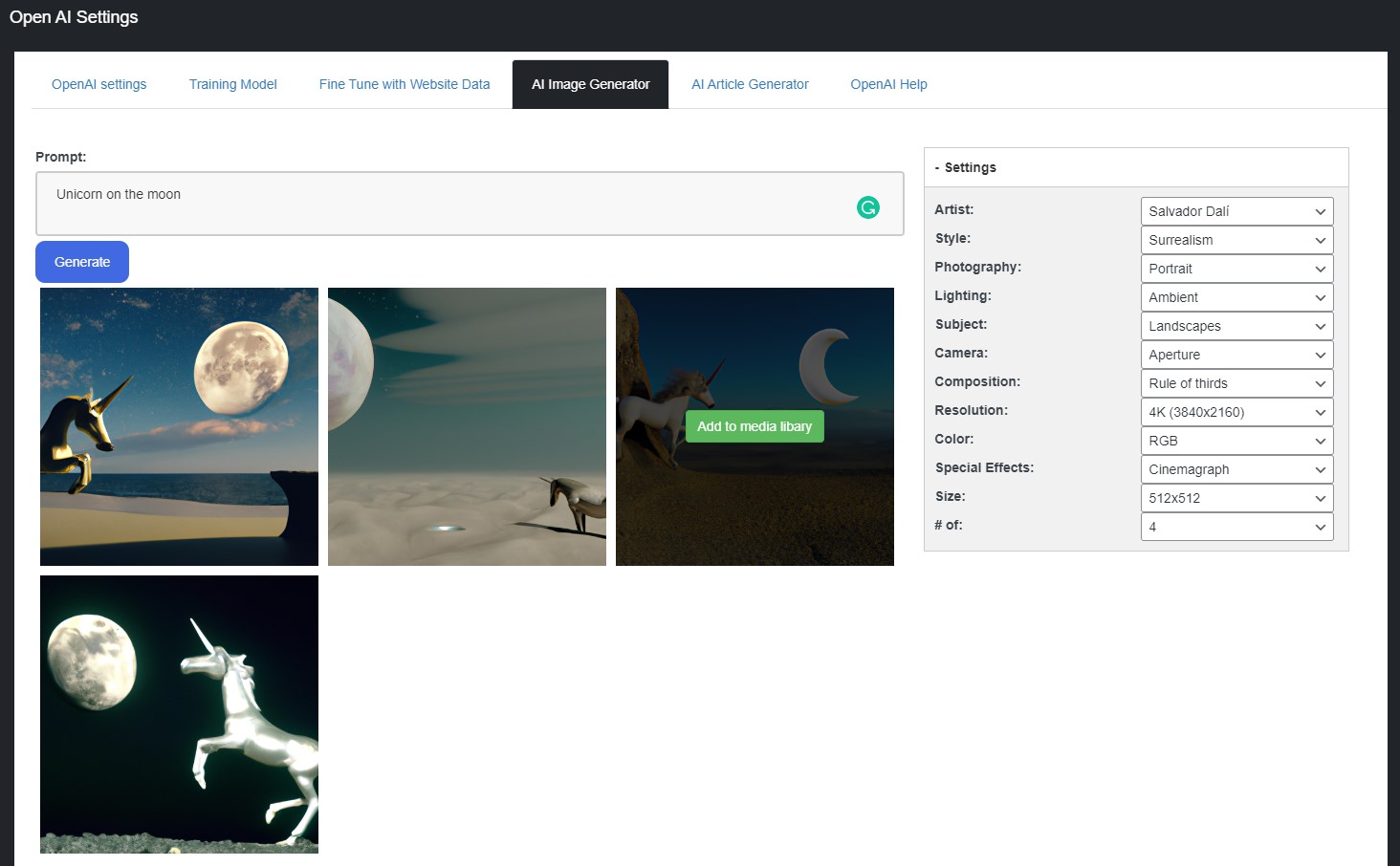 AI Article Generator
Use OpenAI to generate SEO friendlt articles and contents for your Blogs and any other purposes. Options to fine tune your articles (How many headings?, Heading Tag, Writing Style, Writing Tone, Image Size, Language, Add Image, Add Tagline, Add Introduction, Add Conclusion, Add Faq, Anchor Text, Target URL, Add Call-to-Action, Call-to-Action Position, Add Keywords, Keywords to Avoid, Make Keywords Bold etc.)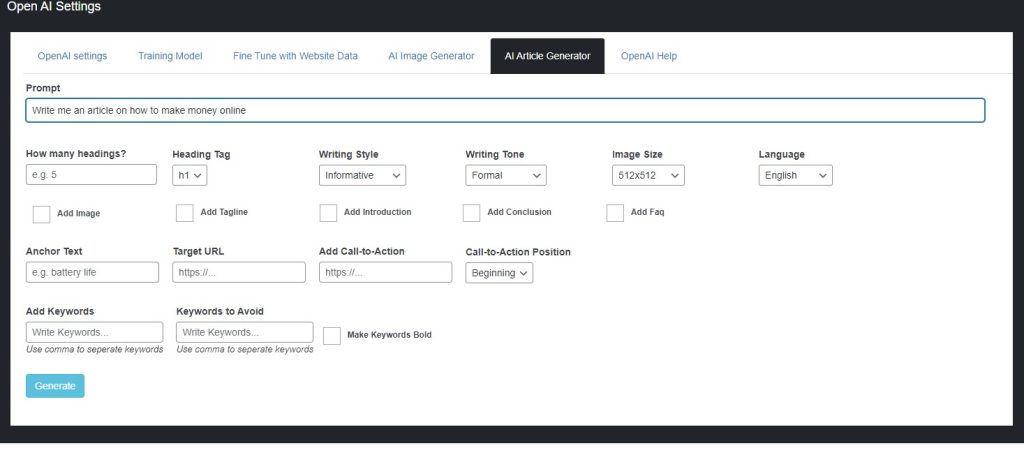 More to Come
We are not done yet. We are working on more OpenAI related features. If you have an idea, please share with us! We will try to implement them ASAP.
Contact our ChatBot Support Heroes. They'll provide you with all the information you need.

Customer support is very responsive and professional. The script is awesome and with many features, including A.I. from Dialogflow. High quality.

If have a 7 Stars won't hesitate to rate that chatbot as a 7stars+++ Very helpful prompt team support Cannot find enough words express my happiness for purchasing that CHATBot Good Luck for you and your items